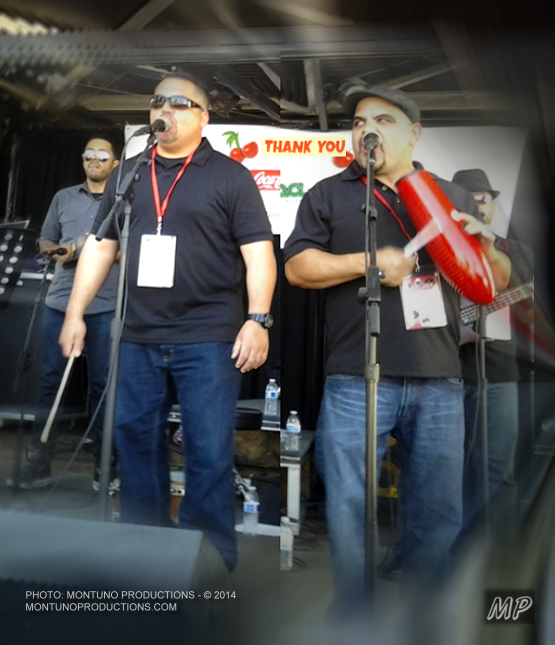 In 1963 Jr. "Henry" Miranda's plan came to fruition. A lifelong Cuatrista, he brought his amazing music from Hawaii to California where he formed the group "Jr. Miranda and His Latin Rhythm Boys". He inspired and mentored many, leaving behind a musical legacy for his sons Earl R. Miranda and Henry Miranda Jr.
Latin Rhythm Boys – The modern-day brainchild of brothers, Earl and Henry Miranda Jr. LRB has evolved into a powerhouse of high energy Puerto Rican Music that includes Salsa as well as their specialty Jibaro sound. Reminiscent of the FANIA All Stars, these bad boys of Latin Music are hitting the world by storm.
To date this phenomenal specialty band combines expertise sounds acquired throughout the Bay Area, Puerto Rico and New York City. Latin Rhythm Boys continue to captivate their fans and audiences with their unique musical style and stage presence. With one successful CD launch under their belt, they prepare for the release of their second CD project "YEAR of the CUATRO" in August 2013. Year of the Cuatro is an ingenious collaboration which includes special guest artists such as Grammy Award winner Johnny Polanco on Trombone and Tres Guitar, on Flute is Artie Webb, and Vocals by 8-time Grammy nominee & 3-times Grammy winner Willy Torres
In addition to their CD projects, the Latin Rhythm Boys have released a new music video featuring their hits "Orgullo Borinqueño" (music video) and "Güajira" (song) & Credits.